work in progress
Riches in the niches. These niche solutions often seem like a smart wedge into a broader vertical. But they also could be a dead-end street with just a handful of customers. What we love about them, is the passionate entrepreneur pursuing this path, seeking solutions for customers they want to help. This is also the magic of technology spreading into ignored, tiny pockets of the market.
InterioApp helps fabric sellers, curtain makers, and store owners make a better living (expanding to FR). Viezo provides autonomous IOT for railways. Furnisystems is an e-commerce platform for the furniture industry. Glosendas collects and manages wildlife data using proprietary state-of-the-art solar-powered GPS/GSM trackers. AmeraLabs develops and manufactures high-quality 3D printing resins. HORAS OEE system calculates and visualizes the efficiency of production equipment.
---
Repeat founders. Why serial entrepreneurship is so important? Interestingly, in many ways, it becomes harder to start again. Just like NVIDIA's CEO just said - "no, I would not start again if I knew what it would take". For repeat founders, naivete is gone - they all know how hard it is to build a company. Fear of failure - the feeling that "everyone is watching". Aiming very high, resisting to iterate - because this next thing got to be huge. So this serial founder barrier is real - and kudos to all who proceed no matter what, as they have probably already become "unemployables" (Plural's term). Few studies (but not all...) find that serial founders can be more successful than first-time founders, but let's leave it to them in Lithuania to create this performance dataset.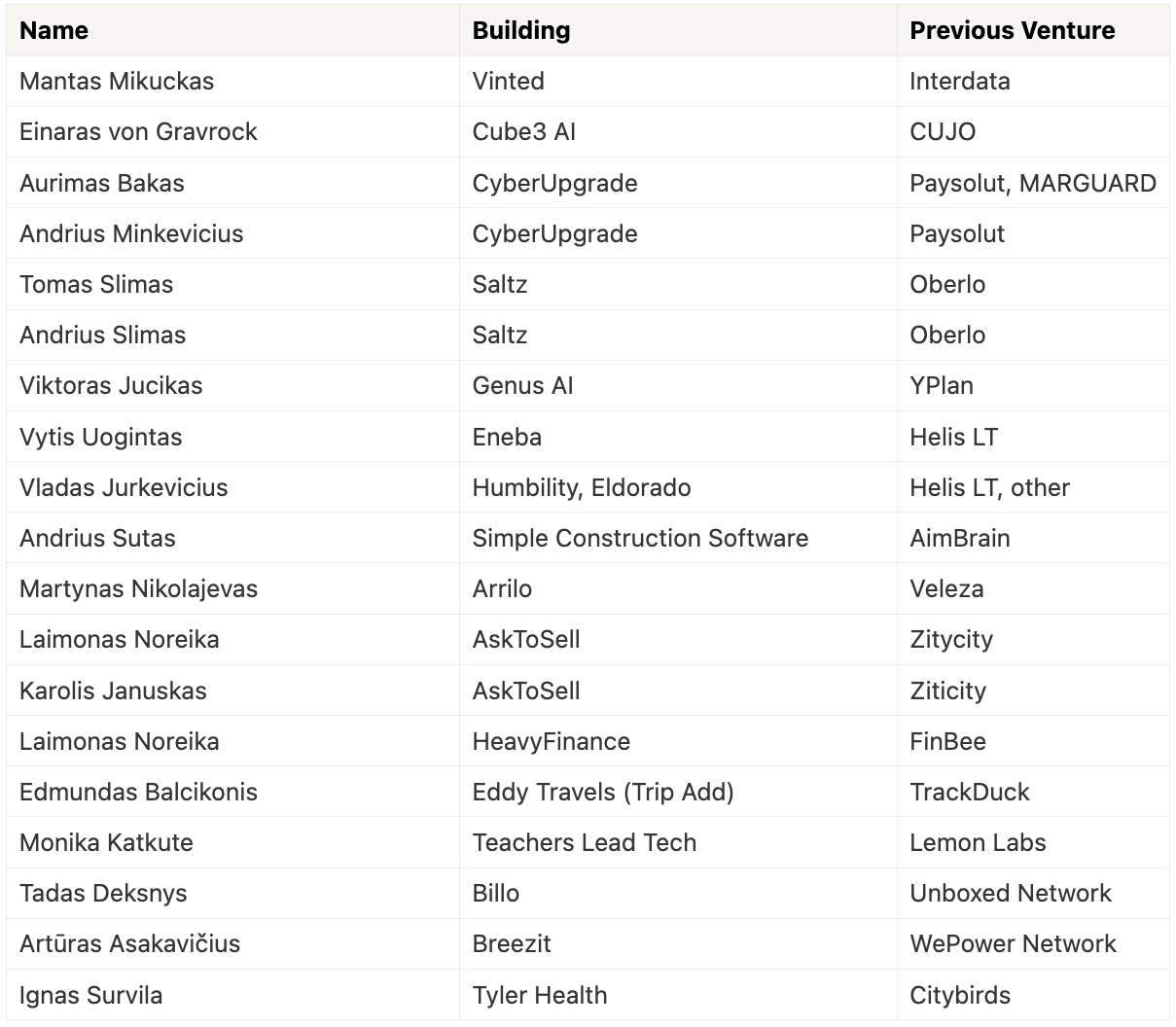 *Definition: Entrepreneurs, who co-founded and currently are building a startup, after co-founding a startup in the recent past.
**Mantas Mikuckas stepped down from the COO role but is on the Board of Vinted. Edmundas Balcikonis seem to have moved away from Trip Add.
***Many thanks for the comments and messages
---

---
rounds and capital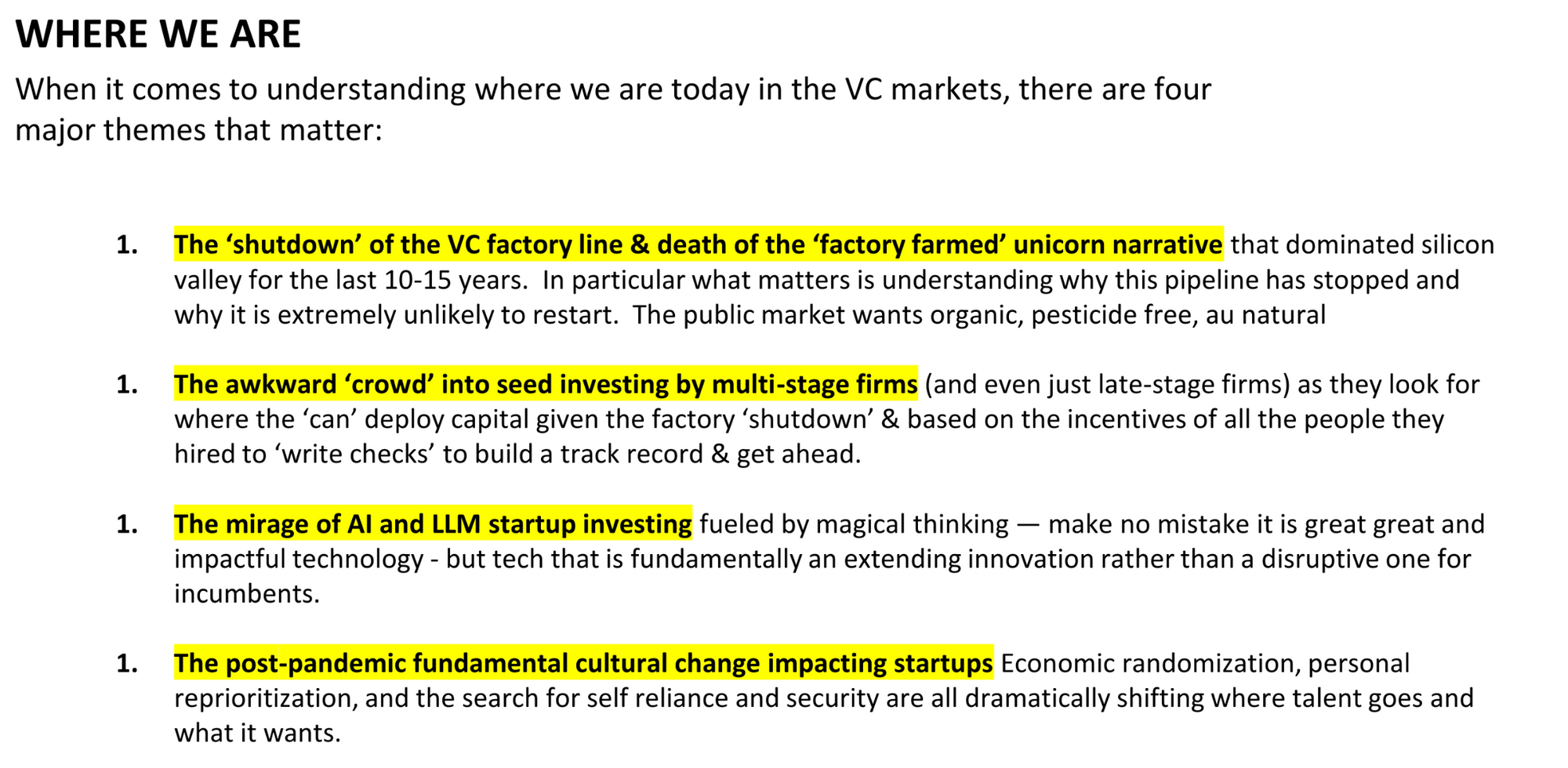 ---
---
roleplay
---
further insights
---
founder's guide
In 2011, Peter Thiel launched a controversial education program to pay college students $100,000 to drop out. The program was widely criticized with many noting the hypocrisy of Thiel, who holds philosophy and law degrees from Stanford University. Former Treasury Secretary and Harvard University President Larry Summers said of the fellowship: "I think the single most misdirected bit of philanthropy in this decade is Peter Thiel's special program to bribe people to drop out of college."
Available evidence supports the opposite conclusion. Thiel fellows have achieved shocking success, enough to merit a reconsideration of our current approach to college.
---
ecosystem
How does government policy impact startups?
---
three questions, previously