We learn(ed)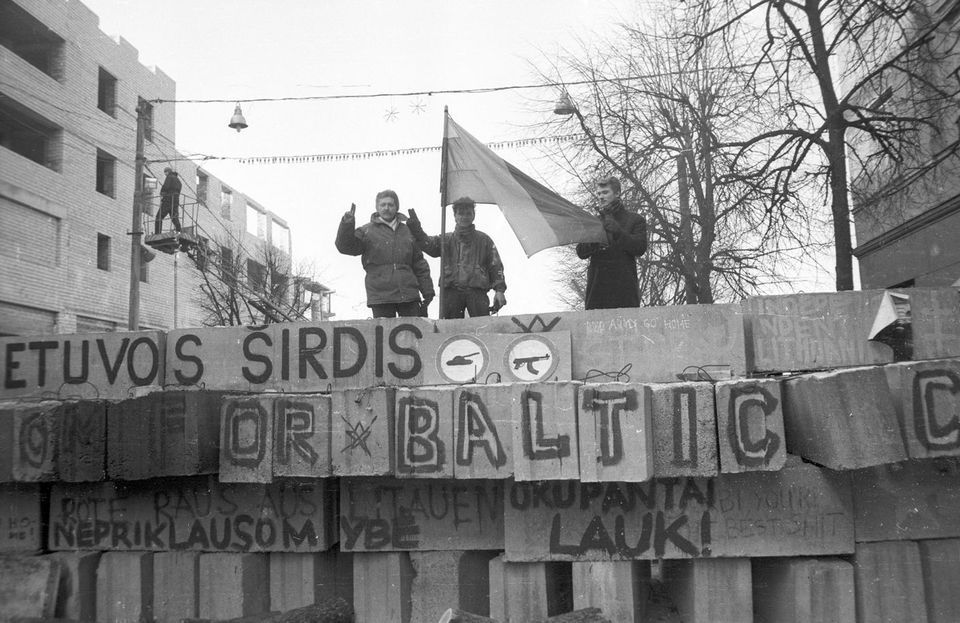 ---
work in progress
Edtech. This Taiwan - Lithuania partnership is truly rejuvenating. In the latest episode, additional 50,000 students (1-8th graders) in the regions of Lithuania will be additionally involved in the Teachers Lead Tech program! One might think TW believes in this country more than Lithuanians do. Except for Vladas and Sarunas, who have a big vision there.
People. Robertas is the new GM for Spark Lithuania. Dziugas is now VP at Kilo Health. Tadas (Superproduktas podcast) is looking at a new product management role and forming a peer coaching group in the process.
Indie Hackers. Inspired by some recent acquisition stories, here is a list of LT indie hackers, building something small, but scalable, online. Some cool tools include PomoDoneApp, Feedbakk, Essential Shopify Apps and more. As you know, Ratepunk has been growing into a full startup, with almost 90k installs- full story here.  
---
rounds and capital
---
AWS announced Cloudvisor as the winner of the Rising Star Partner of the Year - EMEA award. Chosen among thousands of AWS partners in the EMEA region proves Cloudvisor is one of the leading AWS partners empowering startups to scale. Book a free consultation today. AWS + Startups = Cloudvisor 🖤
---
roleplay
---
founder guide
---
insights
Surprise. Firms with CEOs who play the most golf are less profitable
AI is hot? You may choose to invest if you do believe so - there are signs that this is not priced in yet.
Baltics and the whole CEE needs some green colouring on this map. The region does not take cycling seriously (yet)
---
3 questions
Justinas Pasys, Managing Director, LitBAN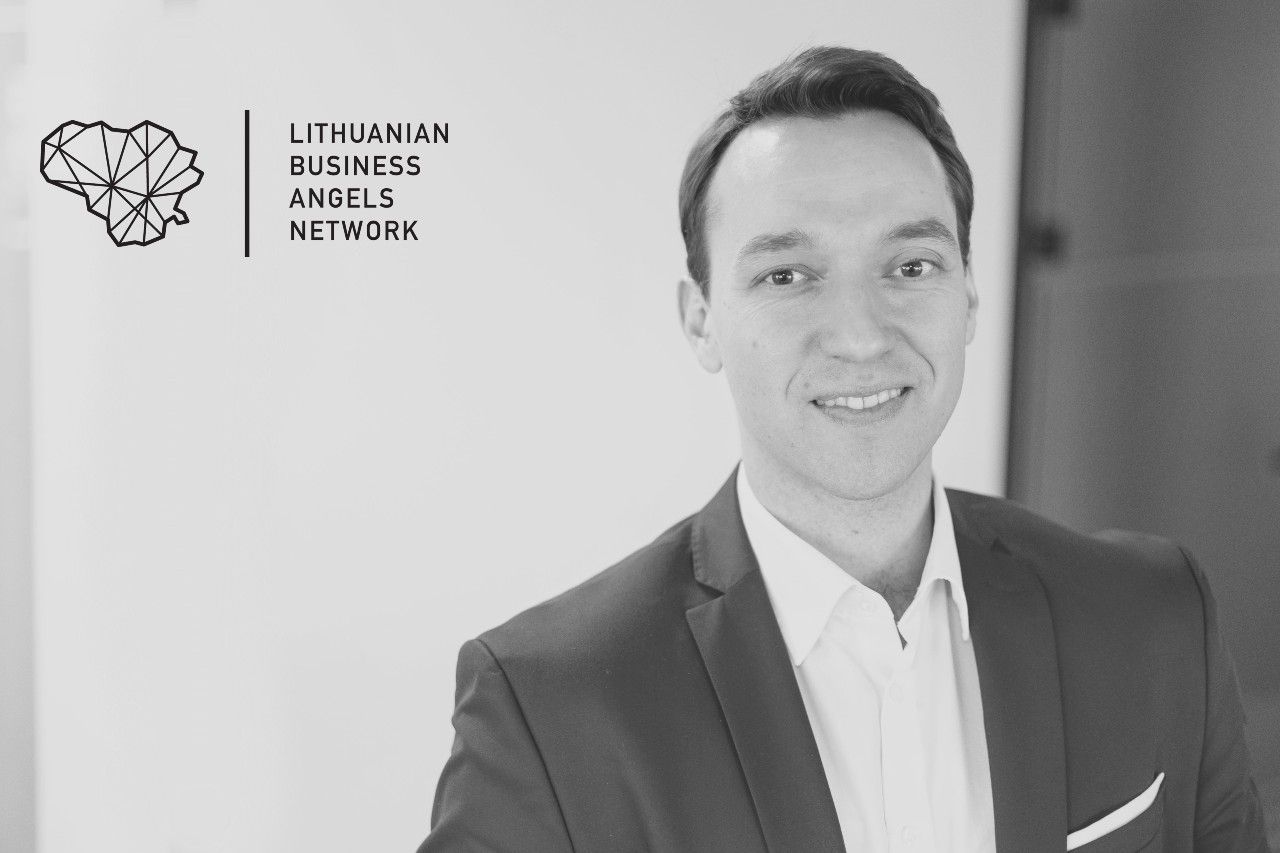 What do you think will be key variables affecting angel activity this year?
There are several key variables that will have a global effect on angel activity in 2023, such as fear of recession, the continuing war in Ukraine, inflation, central bank monetary policy, and uncertainty in general.
A few other important variables that don't get enough attention is that VCs are sitting on high levels of dry powder, there's a sharp IPO market decline, and we will probably see more capital and competition in the early-stage market (where Angels invest) as some later stage VCs will dabble here while they wait for the late stage market to bounce back.
In Lithuania, our ecosystem will be largely affected by the newly raised local seed and pre-seed funds as well as more foreign VCs making their first or additional investments here. This will benefit LT angels as they make the most of their startup investments together with VCs.

What are common mistakes founders make pitching to angel investors?

The common pitfalls founders make when pitching to Angels in Lithuania include not being global-oriented, showing weak traction, not being able to explain how the startup will achieve profitability, and not having a clear exit strategy. I would also add the rare follow-ups after the investment is made, showing up again when there's a need for more cash.

How should they think differently compared to meeting a VC?

The main difference is that a VC is typically looking for a much higher return on investment than an angel. For example, a lot of angels are perfectly happy with a 5x exit and lower risk, whereas a VC might push for 10x and more. It is important to discuss these expectations before the investment.

Many angels had a different experience than building a startup - is it traditional industries or professional services. When they enter startup investing, what mindset shift(s) needs to happen?

As most LitBAN angels come from a non-Tech business background and we have already over 120 of them graduating from LitBAN Angel School, I can share with certainty that there is a steep learning curve when starting to angel invest.

The main mindset shift includes being ok with investing smaller amounts and owning a small share of the company. Also being ok with uncertainty and less control over the investment. Coping with the company having no real estate or machinery on the balance sheet and being valued at Eur 5M:) Understanding the risks involved and the startup investing game. Being patient for returns, becoming more understanding of the team's everyday struggles, and becoming open to new ways of thinking as well as innovative business models.

Also, it might be a Lithuanian thing, but I see a lot of angels focus more attention on preventing losses and helping the struggling startups, rather than focusing more on that one or two super promising growing startups in their portfolio that can return the whole portfolio many times over. We will be doing even more Angel programs this year and continue to demystify startup investments, contact me if interested.

You made a list of approximate startup valuations in Lithuania. What surprised you looking at this data?

First, the combined size of the Top 20 startups (EUR 9B) and the growth pace over the past 5 years. At this pace we might just become the next tech hub in the EU known for building great tech companies, and this would bring even more foreign talents and VC capital into LT. But what surprised me the most was the high cut off point to even make the list - a whopping 65M eur valuation. Also, the ratio of people employed in LT versus the rest of the world - 2/3 of the Top 20 startup employees work in Lithuania. This is a lot. For example, Denmark's three Unicorns Unity, Zendesk, and Sitecore employ only around 3% of their staff in Denmark.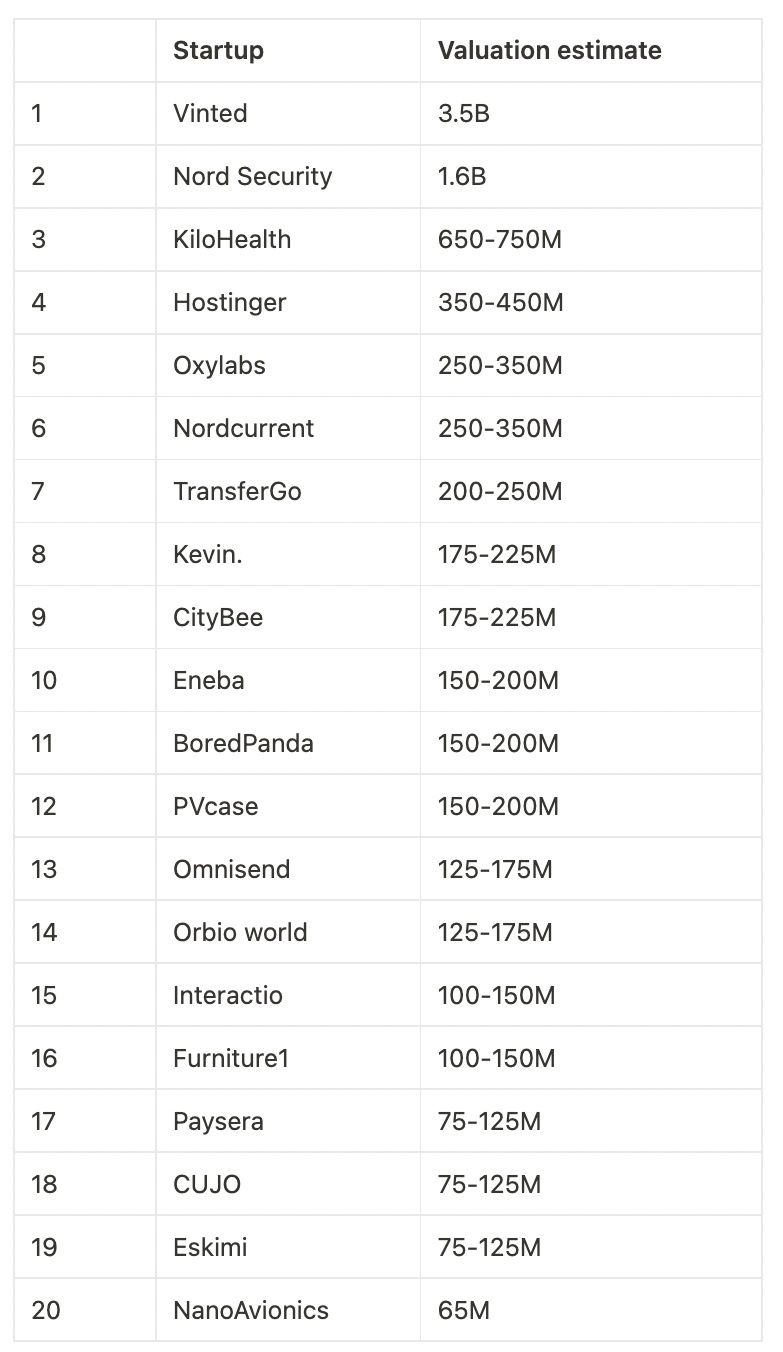 Only 8-9 startups in this list have been venture funded from early stages. Do you expect that bootstrapped startups will continue to dominate in this list year 2025?
In 2025 probably yes, but in 2030 probably no, because most unicorns in the world are VC-backed and I don't see why LT should be any different. The Top 20 Lithuanian startups were founded on average 10 years ago when there were few options to receive external financing here, most were bootstrapped out of necessity - diamonds formed under pressure.
---
---
ecosystem
Final note. Does this resonate in Lithuania? How can we change that?  
---