Morning entrepreneurs, their friends and foes
Lithuania Tech Weekly #108
Subscribe at
philomaths.tech
We are happy to welcome one more sponsor, to keep these newsletters open to public. Ready to partner?
More here
.

work in progress
---
newsletter
All you wanted to know (but were afraid to ask) about Tech Philomath newsletters. What do we read and follow? How do we get tips (without harassing investors too much) and other. Now public for all subscribers.
---
rounds and capital
HeavyFinance team has been relentless - to announce some news next week, including "raising institutional capital to finance our farmers, launching a fund with EIF, closing a VC round, and most importantly, creating a financial product that will greatly contribute to reducing Co2 emissions while also offering fantastic returns for investors". Almost too good to be true!
---
AWS announced Cloudvisor as the winner of the Rising Star Partner of the Year - EMEA award. Book a free consultation today. AWS + Startups = Cloudvisor 🖤
With the help of Cloudvisor's expertise, TableAir was able to reduce its AWS-related overheads by 10% so far. See case study here.
---
roleplay
founder guide
So LPs are looking at a world of inflated fund sizes, bloated teams, very high fees/carry, and very little actual deployment in good new companies over the past 12 months. They also know that TVPIs are super inflated, gross DPIs are going to be awful, and net DPIs even worse.
---
insights
---
three questions
Roman Novacek, Partner, Presto Ventures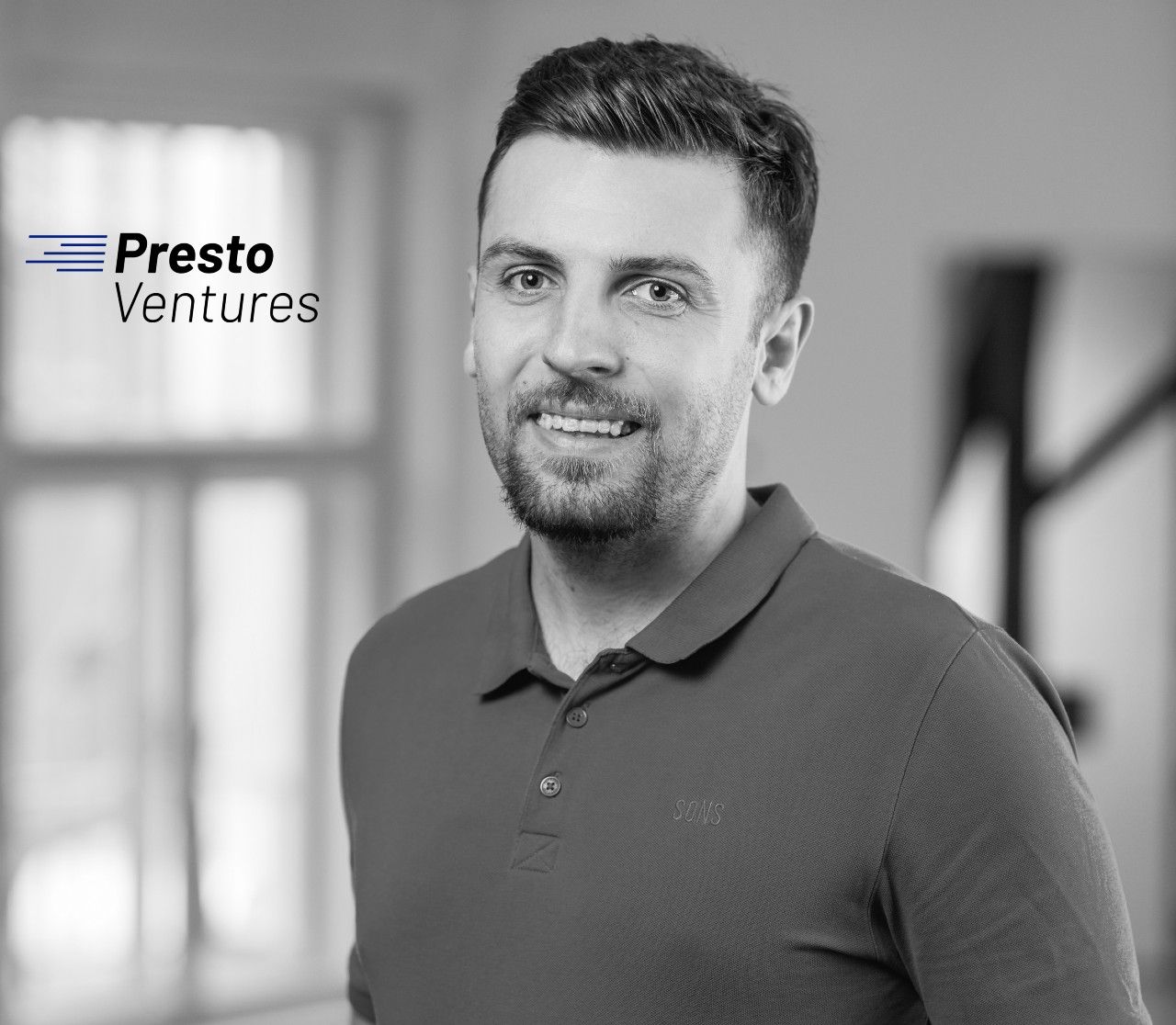 How did you find the Lithuanian market?
When screening startups all over Europe, we're looking for a good balance between founder skills – including technical and sales knowledge – startup mentality, and valuations. A few years ago, we realized that Lithuania wasn't on the radar for many VCs, and we couldn't understand why. Founders are smart, the talent pool is deep, and the whole ecosystem seems to be rip-roaring and prepped for success. All things considered, perhaps it comes as no surprise that Lithuania has become one of the most prominent countries in Presto's portfolio when it comes to the number of investments – second only to Czechia.
Building relationships at scale (entire CEE), with many founders - what works best for you?
At Presto Ventures, we believe it's best to visit the region in person and spend some time over there, meeting people face-to-face. Unfortunately, this is very challenging to do at scale, so currently we're picking certain regions where we can be more actively involved. Additionally, to make our relationship building process more sustainable, we're scaling the size of our team to be able to cover the entire CEE+ region and screen up to 4,000 startups per year. Another thing that works really well for us are conferences – we've met several of our portfolio companies this way, as well as fellow investors and VC funds, who then send interesting startups our way.
What pitching mistakes do you see way too often?
Quite often, we see founders struggling to simplify their idea and communicate it effectively. They tend to get lost in the complexity of their business and what it could potentially become, instead of focusing on a straightforward solution to a problem and the main value proposition for clients. This often happens when a startup has several types of clients that each use their product a bit differently, or only use a certain part of the product – during the pitch, the founders find themselves struggling to explain which clients they plan to pursue going forward.
Where Lithuanian tech ecosystem needs help, and what do you see as key advantages/strengths?
Aside from skilled founders with a solid startup mindset, Lithuania benefits from its startup friendly regulations and a strong governmental support for the ecosystem, especially compared to other CEE countries. Additionally, Lithuania has a great angel community and now also some very early stage funds, which should be able to cover the initial rounds and provide local startups with a springboard for the next rounds.
On the other hand, the Lithuanian startup ecosystem needs help attracting more funding to the region, especially for later stages. In fact, Czechia is facing a similar problem, as many of the biggest tech companies have historically been bootstrapped due to limited availability of funding. Also, Lithuania's geographical position may sometimes be an obstacle. Local startups tend to expand to other Baltic countries, because it's the easiest path, or to Poland because it is the closest large market – but expanding to Poland may pose a significant challenge and, for many startups, even the Polish market may not be big enough to build a large company and a scalable expansion model.
---
three questions, previously
---