Hi folks!
Lithuania Tech Weekly #121
We have short version - Work in Progress - landing on
LinkedIn now
Full newsletter is here as always -
philomaths.tech
Book a slot for your sponsored post
here
work in progress
calendar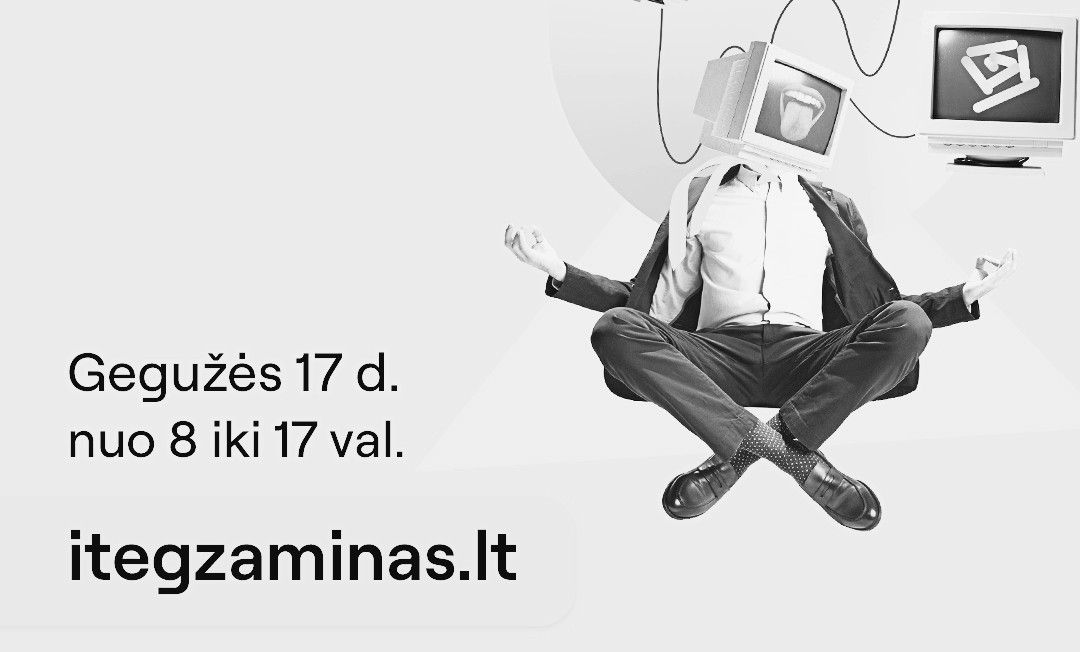 ---
rounds and capital
Not much to report, but you can find FIRSTPICK pre-accelerator teams here
Angelist gathered data on seed/series A startups and time until next round happens (and valuation markup).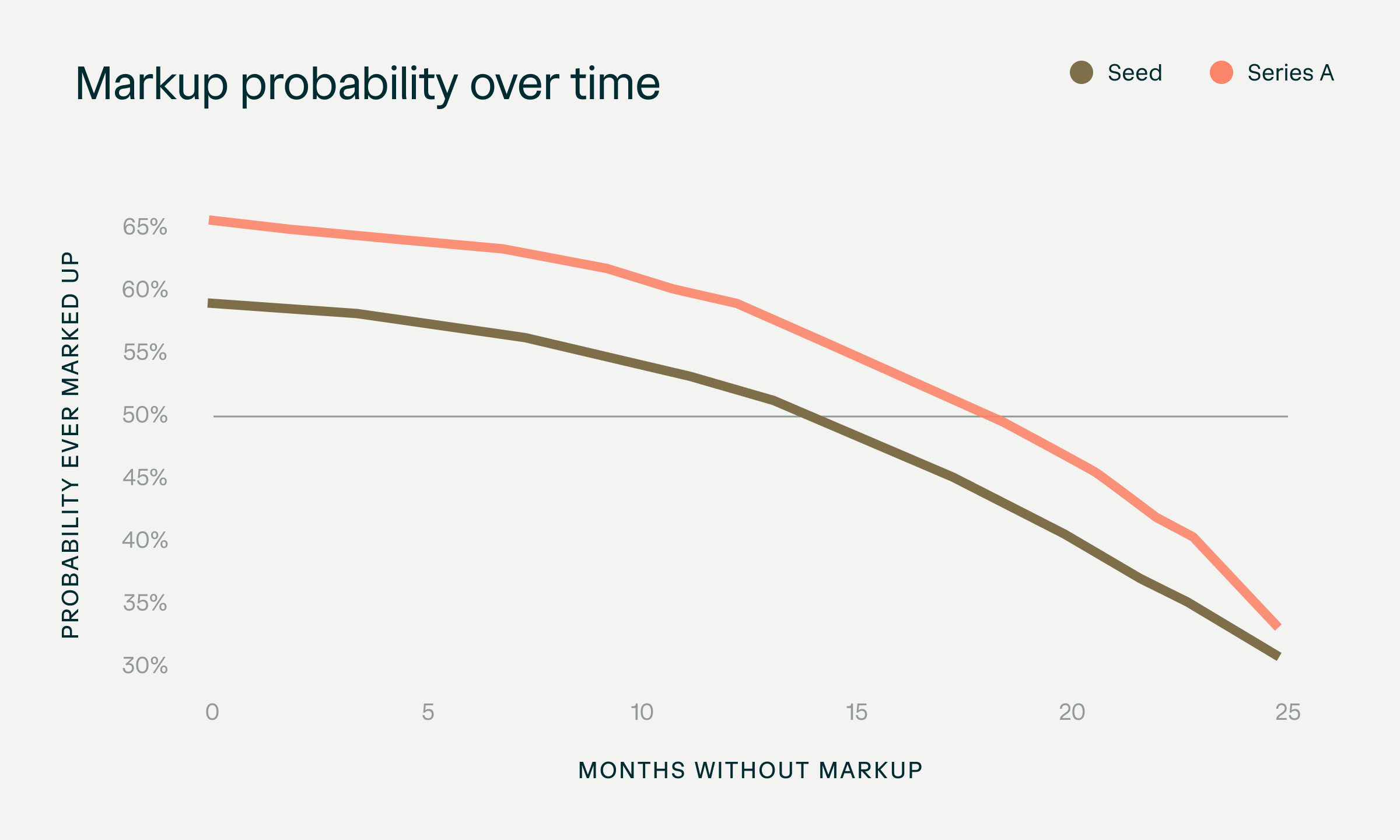 For series A startup, if you have not closed new after 18 months - you are 50% likely not increase valuation anymore. This could lead to slow growth, downsizing, or sometimes - acquisition. With slowdown we are seeing in the Baltics, which startups are likely to soon become acquisition targets?
(It is likely a combination of having valuable assets/technology/customers (acquihires are pretty much dead now). Also, could be not profitable yet or profitable, but hitting ceilings of growth. May already have strategic investment...)

We are keeping an eye on these below, and here is anonymous survey - submit your own thinking! Will share next week.
Trafi
CGTrader
DappRadar
Whatagraph
---
roleplay
---
founder's guide
When an asteroid hits, only the species most responsive to change will survive. Generative AI is an asteroid impact event for B2B software, but unlike most on-premise software companies in the 2000s, the SaaS leaders of today aren't doomed. It all depends on how fast they can adapt.
IMO the most important thing every developer could be doing right now on nights and weekends is building a general purpose personal junior dev agent they can control and trust, that they can scale to fleets.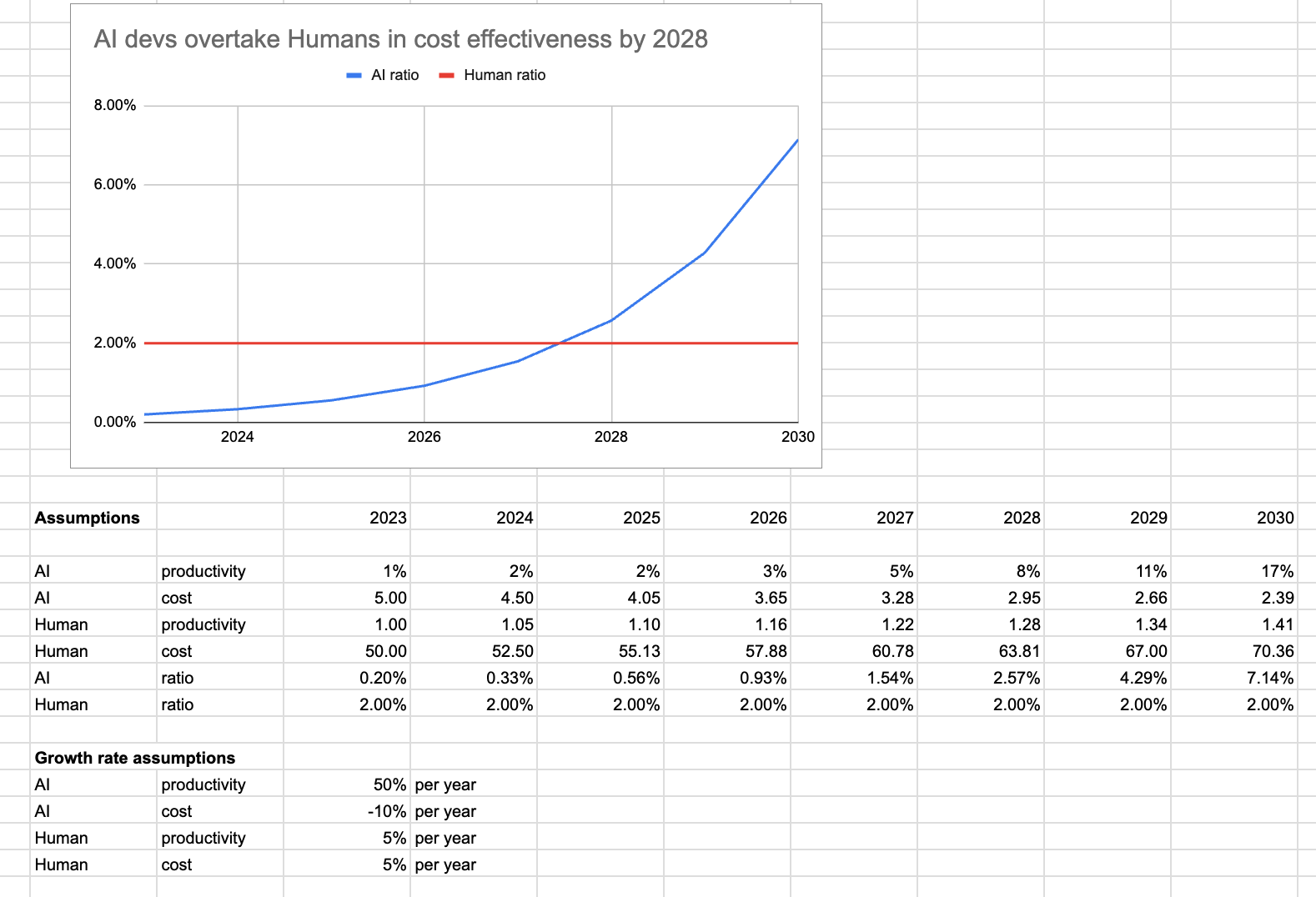 ---
---
further insight
---
three questions, previosuly
---