---
work in progress
---
AWS announced Cloudvisor as the winner of the Rising Star Partner of the Year - EMEA award. Chosen among thousands of AWS partners in the EMEA region proves Cloudvisor is one of the leading AWS partners empowering startups to scale. Book a free consultation today. AWS + Startups = Cloudvisor 🖤
---
rounds & capital
---
roleplay
Drop a link to your job posting here, and select to show one or two weeks. Free for early-stage teams.
founder guide
founder guide to set 2023 - choose your tool
---
insights
---
ecosystem
Accell and Dealroom did some decent LinkedIn screening to uncover Europe's unicorn factories - which are unicorns themselves. The likes of Spotify, Delivery Hero, Revolut, Skype has led to 20+ new startups each, effectively compounding entrepreneurship.
Do these newly founded startups stay in HQ city? Not always. Net-net comparison by Sifted shows that UK has been the largest beneficiary, Sweden loosing some, and several startups chose Lithuania.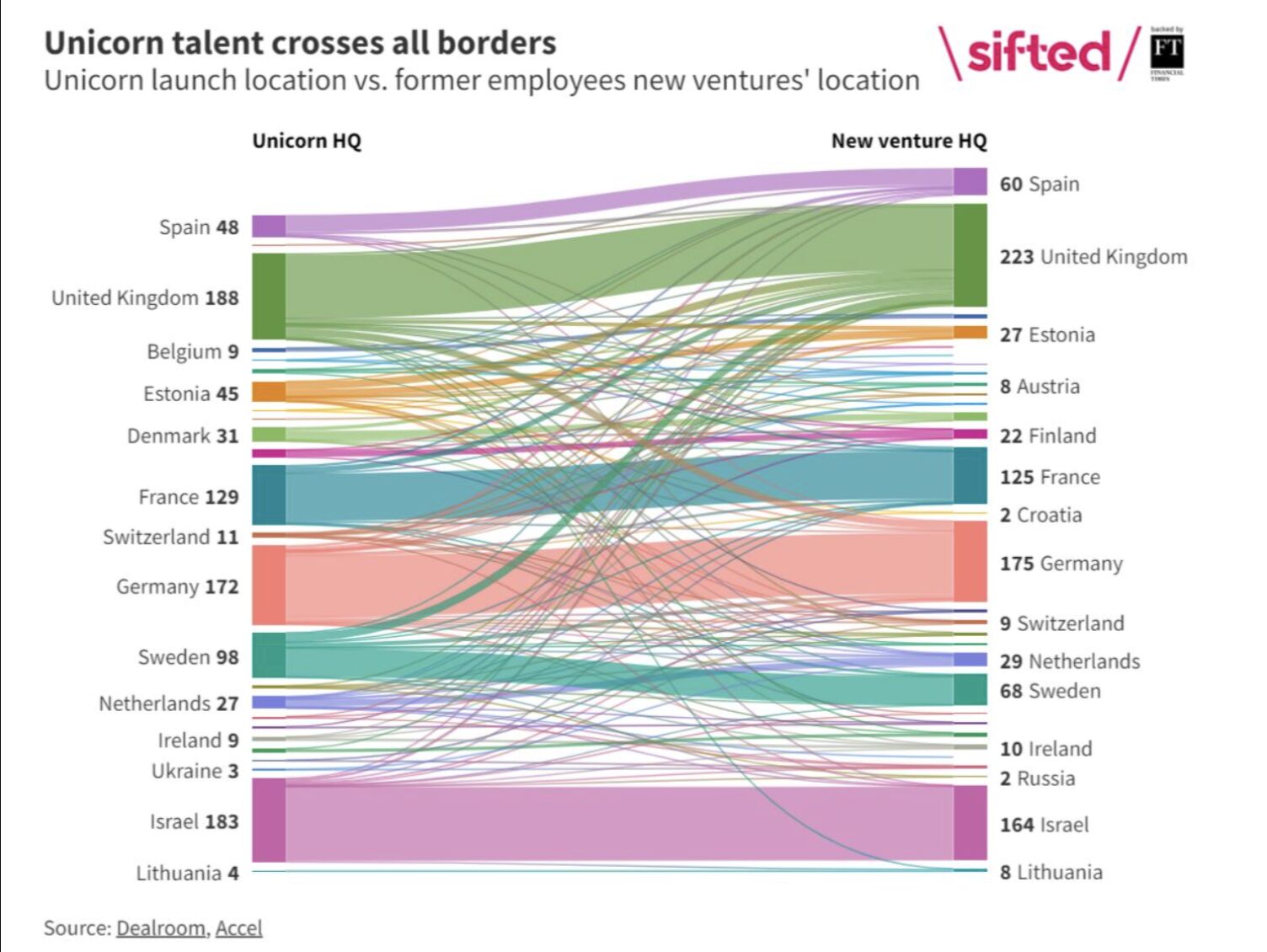 ---
+ask for policymakers & associations
---
three questions, previously
---