What a year [ahead of us]
Happy New Year!
Lithuania Tech Weekly #52
2022 = new dress for Lithuania Tech Weekly.
Subscribe at
philomaths.tech
Get your message out by
sponsoring
work in progress
Awards. GLL recognizes Rita Sakus - co-founder, board member, and true ambassador of LitBAN. Winner for "Lithuanian Ideas Go Global" - Interactio founding team. First Lithuania's AI Awards 2021 happened, too - great to see this community growing.
Space. Four locations live, 3 developing and planning 10 - Tech Zity founder Darius Zakaitis explains needs they are addressing. In the meantime .kevin secures 4000 sqm office space in Vilnius - planning 300 team, staff grew x3 this year.
2021. Closing it at all-time high with total EUR 428 m raised & 66 financing rounds. What happened? Startups finally started to convert into scale-ups (9 rounds above EUR 5 m). Why now? Global tech rise (covid, etc) + local learning (know-how, mindset). VC interest in the region (late-stage funds active). Vinted financing numbers impactful, but the big untold story is Nord Security, Kilo Health, Omnisend, Hostinger, Bored Panda..). Fasten your seatbelts for 2022.
---
rounds and capital
---
🎅
Hohoho!
Contrarian Ventures Team wishes you a carbon-neutral holiday season and a green new year! 💚 Let's kick some GHG emissions out of the park next year together 💚
P.S.
Subscribe
to Bye Fossil Fuels newsletter before January 2nd and be among 3 lucky subscribers who will get the newest John Doerr's
book
which reveals a sweeping action plan to conquer humanity's greatest challenge: climate change.
P.P.S We are also looking for a new team member – apply directly on
LinkedIn
.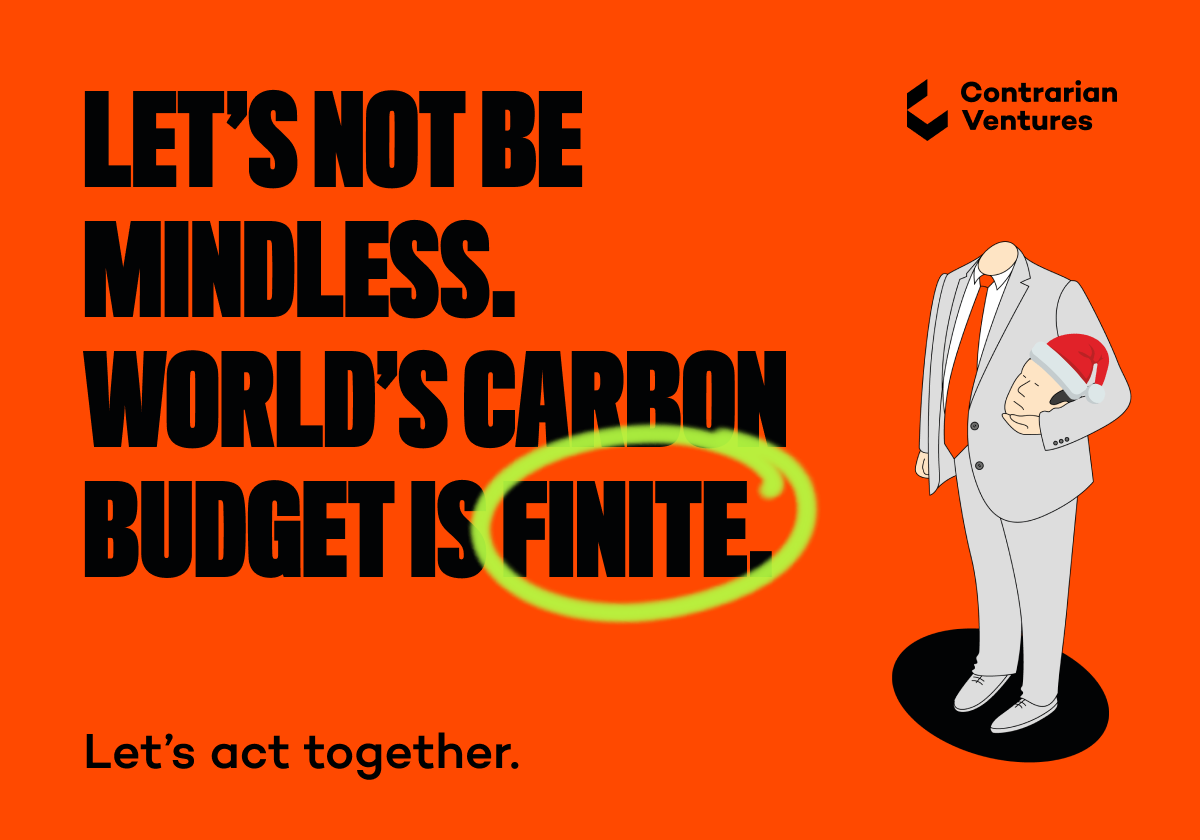 ---
insights
founder guides
roleplay
Thanks for subscribing to our letters. Where do you get most value, and what can be improved? Send us a note.

All the best in 2022! Time has come.
---