Good late morning friends
Lithuania Tech Weekly #71
Subscribe at
philomaths.tech
Book for a sponsored post
here
Busy spring with all regional startup events, including of course Eimantas and MailerLite story. US tech scene in panic, European is trying to get a sense or just slow to react? Some large scaleups going with layoffs (now Klarna), and it's getting a little brutal. With new valuations (down to single-digit multiples) we will see unicorn production slowing down - much more revenue is suddenly needed for this fancy label.
work in progress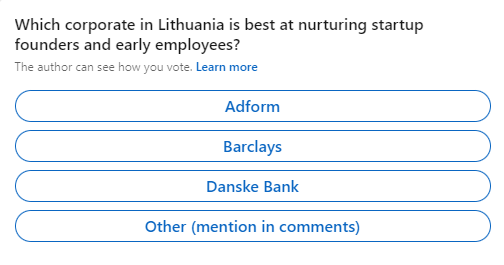 rounds and capital
Civinity signs agreement with MELP employee benefits management platform and invests in the company as a business angel (looks like on-going round)
Otherwise, activity in LT slowed down quite a bit.  On the macro, a great summary on what is happening with seed (seed VCs not sure anymore what late VCs gonna buy..). Are we possibly double-hit by having local VC funds undercapitalized? It's time for these long lists of angel investors (here and here) to show they are serious and not just opportunistic - go after founders you believe in, build syndicates and co-invest (with CoInvest), and celebrate 5 years later.
roleplay
founders' guide
insights
ecosystem
There is a hill we were expecting a trial run, but instead having a slow climb. It's called open data, a resource that is fairly low-cost to release and has multiple positive externalities. Most importantly, it brings more trust, transparency, and efficiency to the market. Tech ecosystem can take it further - by building products and services based on open data sets, and scale these businesses once working. Data access has been a great enabler for the likes of Trafi, Okredo, no surprise Andrius Bogdanovičius (Scorify) has an opinion (in LT) about the current process.
---