Startup Fair, friends
Lithuania Tech Weekly #72
Subscribe at
philomaths.tech
Anything to say or share - book
here
work in progress
rounds and capital
roleplay
founder guide
insights
ecosystem
three questions
Jone Vaituleviciute, early stage investor, on Firstpick. Early stage venture capital fund focused on Baltic tech founders.
Undisclosed yet, will do that after first closing. But stats wise - majority are founders and entrepreneurs from Baltics, plus some C level ppl. See graph.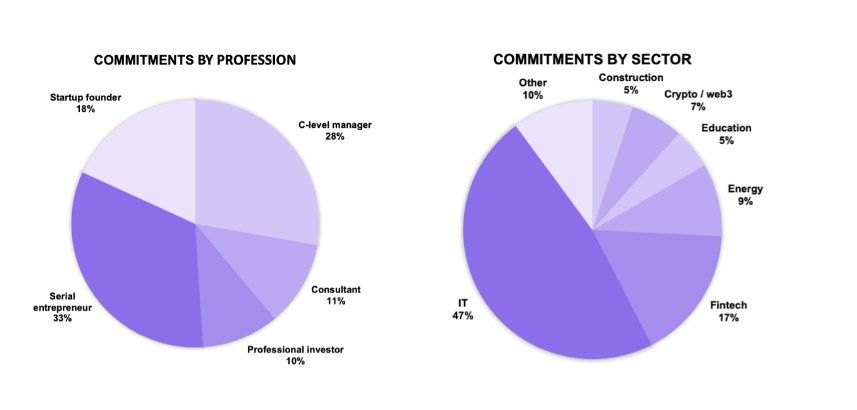 Are for the earliest pre product stage. To allow for MVP building. Would not focus on it as it is very small part.
What will be your edge at Firstpick? Hyperlocal, knowing everyone?
Hyperlocal with strong backing of top founders to advise and co-invest with us.Also, with our targeted fund size we cover early stage (accel) and pre-seed. See graph.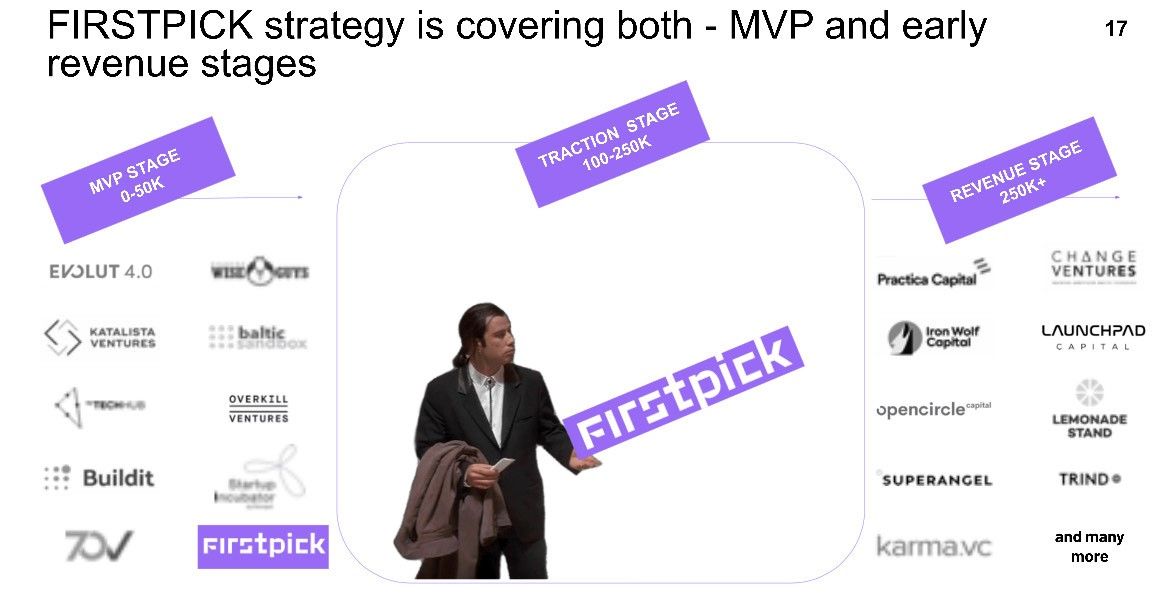 How much do you run (personal or team) per month?
We are 4 ppl team. If we speak about running as running than 500km/month personally. Add another 300km per team. ~800km/month/team.
---
thank you, enjoy the weekend!