Under the radar & PMs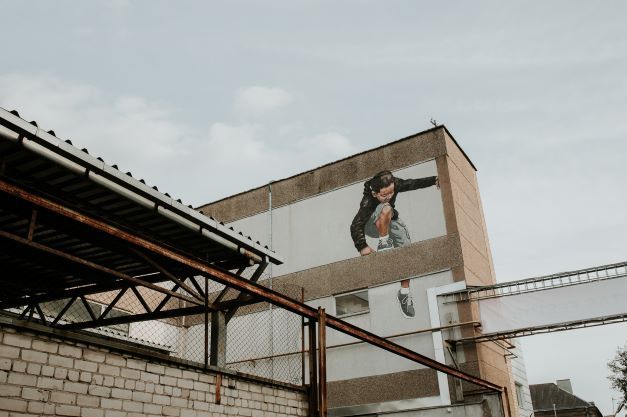 work in progress
Marketplaces. Even beyond Vinted, Lithuanians show that they know how to build marketplaces. Here's growth - in 2021 Eneba grew revenue to almost EUR 20m, CGtrader to EUR 5.2 (now more than a marketplace), and Ovoko | RRR grew to EUR 5.7m. Interestingly all three - Practica Capital portfolio. Now what about Poppri fashion auctions, based in Ukmrege (UAB Teksasas) and generating EUR 13 m in revenue? There must be a story...
Help. There is now a support package for Ukraine-based game studios that would consider a move or expansion into Lithuania.
---
rounds and capital
---
roleplay
founder guide
Balderton emails portfolio CEOs with interesting takes, such as "many later-stage investors view smaller checks as lower risk and so are moving earlier. Be careful of this dynamic". Also - "You need to be in good shape physically and mentally. You have to work hard but you also need to sleep enough, eat well and exercise. You will have to display a lot of positive energy."
---
insights
---
🚩
Tech Philomaths is a free weekly newsletter. We have a poorly hidden secret agenda:
1. Get more people t0 build with technology
You are welcome to
1.
Sponsor
this newsletter (your content)
2.
Featured job post
(free for early-stage startups)
---
three questions
Tadas Pukas, Host of Super Produktas podcast - we have  been enjoying it! Tadas is also Senior Product Manager at Interactio (answers below are his opinion not the company)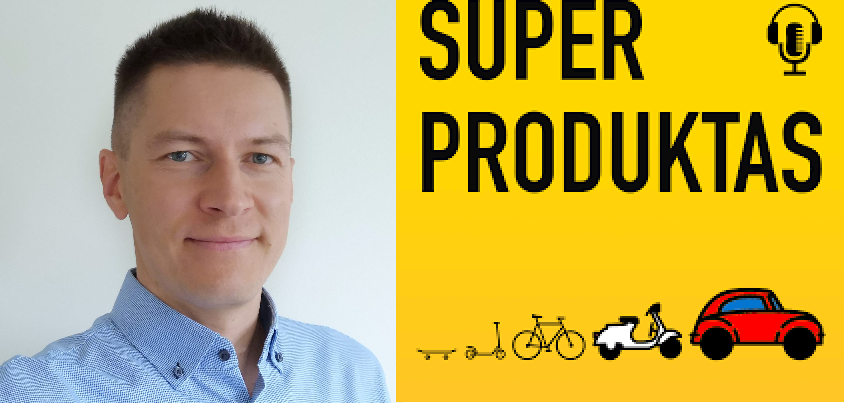 ---
Are there any more product leaders to talk to in Lithuania, after these 26 episodes?
Lithuania being a small country, of course, there's a cap. But to answer if shortly: yes, plenty. You see, products are created by teams, not individuals. I'm interested in talking not only to PMs or CEOs, but designers, developers and other product team members as well. Great products are not built by individual contributors. It's a team activity. So you could expect more interviews not only with PMs but other people (roles) that contribute to building great products.
Why would a product leader (you) start podcast series - what is the story behind Super Produktas?
I always liked to express and share my ideas. Knowing that someone finds these interesting is very fulfilling. I had a personal blog years ago, so this podcast is the continuation of self-expression.
I was listening to podcasts and audio in general a long time ago. It's a very convenient medium when you're on the move.
I have two goals for my podcast: meet new people and learn from their experiences. So far this is a very interesting and exciting experience.
What ideas & people from the podcast have influenced you the most?
Everybody wants to find this silver bullet that would solve their business or product problems. But this is in vain. Time and again, I hear the same principles that help build great products.
First, define and solve the right problems rather than spend too much time on solutions. Everybody likes to share ideas but rarely teams talk about why one or the other needs to be addressed. PMs should help teams to focus on the right things.
Secondly, at the end of the day it's not the new released feature that is important, but the outcome it produced. Everybody talks about release dates, roadmaps, but rarely are people obsessed about measuring the impact of their actions.
In general, I like this saying, that the best product is when there is no product. It does not interfere with your habits, but it solves your problems. It's frictionless.
How would you run a product leader hiring process (interviews) - how does one notice a great product manager?
Experience and networking are important factors. The process would be different based on the seniority level needed. Let's focus here on hiring a new Product Manager process.
Once I was in this process that started with the required skills test. I really liked this because it helps to filter out candidates that already have required skills. So this would be the first step - apply by passing a required skills test.
Second step - initial interview with the direct manager. Understand the motives, set the right expectations, elaborate previous experiences, product sense questions etc.
Third step - meet the team. It's mutually important to meet people whom you'll be working with. How one communicates, what questions are asked, etc.
Homework from my experience is an optional thing. Instead of homework assignment, product sense questions could be used by a direct manager, where candidates discuss various product related areas, from product improvements to less defined areas to understand the thinking process.
Even this process does not guarantee success, because any relationship requires time. All company contexts are different so only real life (three to six months) can answer if the hiring process was successful.
I saw many times when in one company a person was not valued, but after finding a new employer, it was day and night.
---