Lithuania startup investing 2021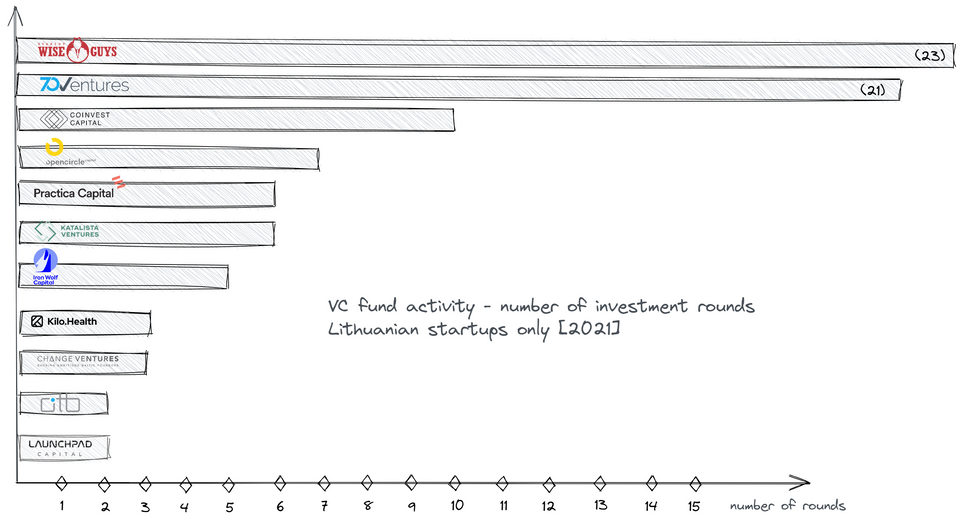 By popular demand, we're bringing an overview of investments into Lithuania startups last year. They grew quite a bit!
What's the trend?
More capital, much more capital at growth stages, however, the number of investment rounds has increased too little. We need to account for Vinted factor, too - that is pretty visible.
Putting Vinted aside, we did not have growth 2019-2020 (EUR 42/43 m) but venture capital clearly took off last year (EUR 178).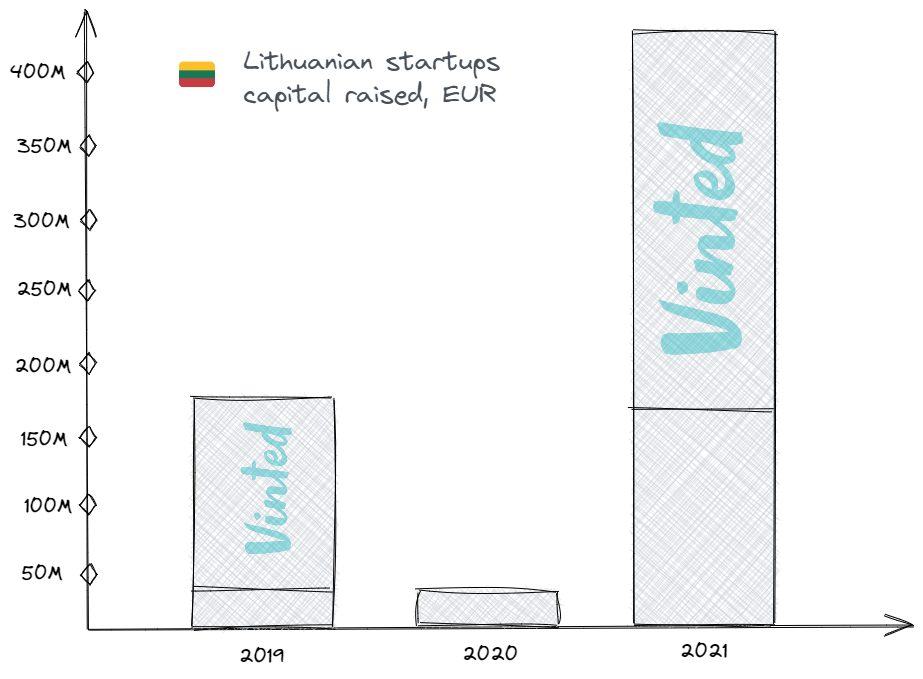 Who is investing?
Many deals and naturally small tickets come at the early stage (pre-seed, seed) and by far the most active ones have been Startup Wise Guys and 70V (accelerator funds)
Some funds are thesis, not location, driven - they go global (like Contrarian ventures with 10 investments in 2021)
Growth stages (series A+) get usually led by larger European/US funds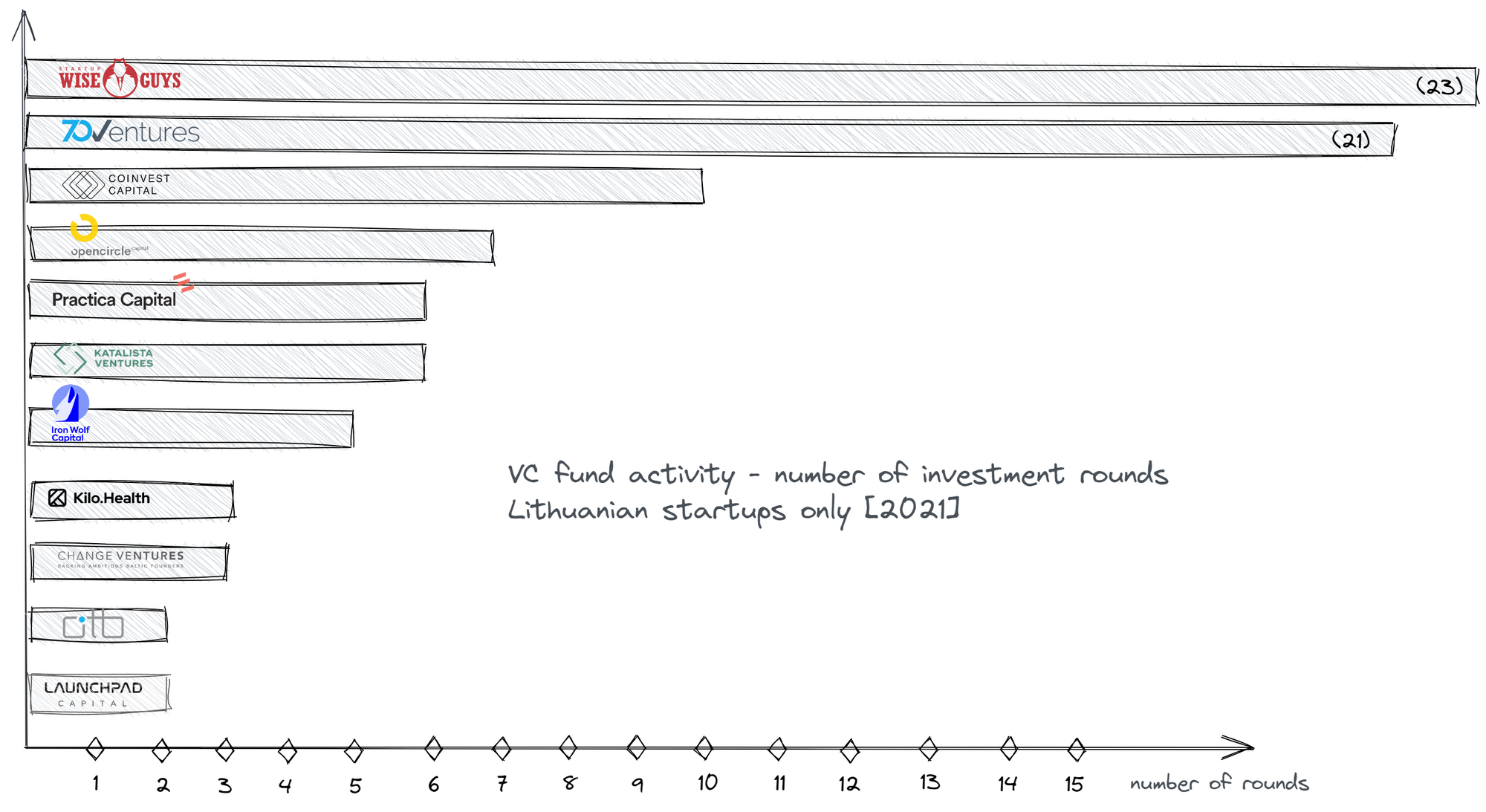 How do Baltic countries compare?
It's hard to compare against Estonia - a global unicorn factory (congrats Veriff!)
Latvia has picked up speed tremendously, as several scale-ups emerged last year
Lithuania's indicators might be somewhat muted given large self-funded scale-ups, some of which (Tesonet, Kilo Health) have also become investors in portfolio of startups.
To be fair: population size LT 2.8m , LV 1.9 m, EST 1.3 m (2020, Eurostat)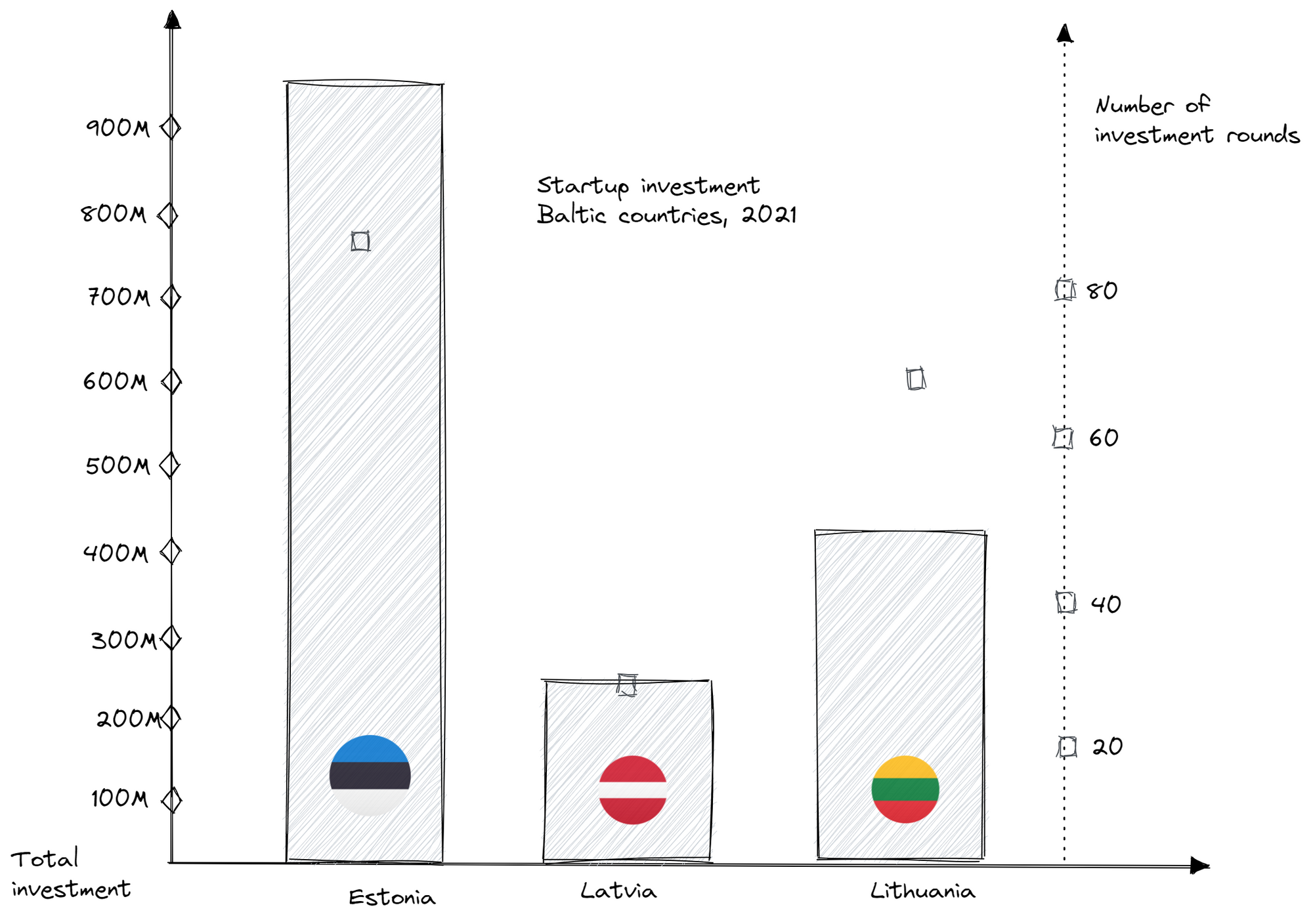 Which industries?
B2B software and services dominate, partly led by accelerator focus (70V and others)
Does not display pattern in mission - if wellbeing is noticeable at healthcare vertical, climate and sustainability focus is behind some B2B, consumer, fintech startups.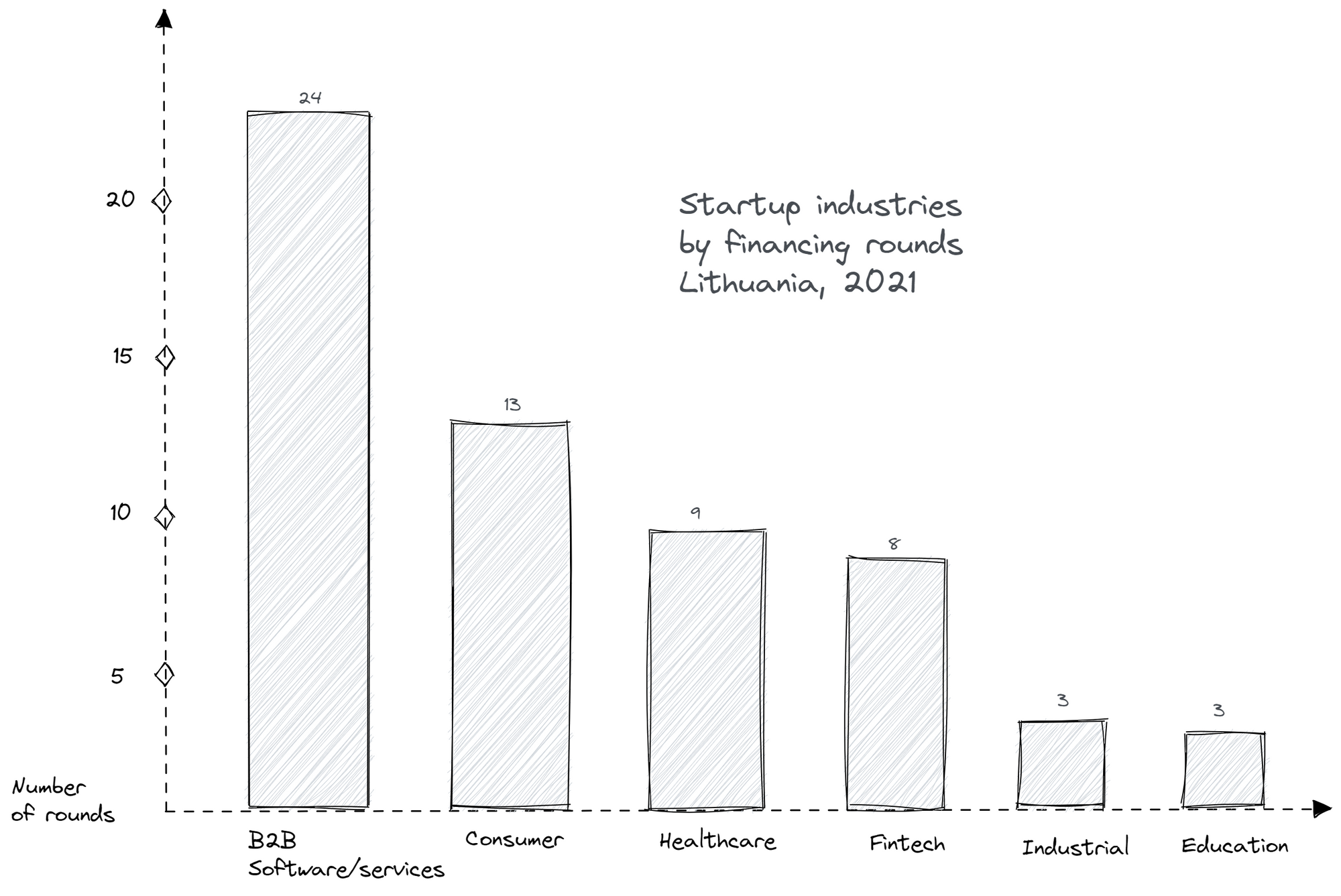 ---
Data source - Lithuanian startup database (thanks Martynas and contributors!). In covers only publicly announced investments (i.e. linked to a media article) with disclosed transaction amounts. Non-equity funding like debt financing, public grants, pre-oders (e.g. Kickstarter), etc. are not included in this tracker.
---