Bonjour
Lithuania Tech Weekly #132
Short version - Work in Progress - landing on
LinkedIn
,
The full newsletter is email as always - subscribe
philomaths.tech
Book a slot for your sponsored post
here
Some more "likes" at last week's letter - check it out of you were in Juodkrante again. We've got Atomico's partner Andreas, also discovered some "stealth" startups (ok Enrikas is working on web3 security, which one may argue is not the biggest web3 problem at the moment), but still have not figured out what UBER guys are building (send us tips here). Also - stay alive and get ready to "really crush" this fall after reading an inspiring book.
work in progress
Health. AI use in breast cancer screening as good as two radiologists - so we expect Oxipit to make some brave progress soon.
Venture but in kind of studio. We received a few inbox ideas after Fractal model collapsed - their startups ended up being blacklisted by VC funds (130 uninvestable startups!). They were bringing founders for vetted ideas, $1m investment, and decent salaries, but taking a big chunk of initial equity.
Is it similar to Kilo Health or Tesonet portfolio? They did a big push last couple of years to the local ecosystem with early-stage investments. In some instances, we heard it could be similar, but likely different stories within their portfolio. Tesonet, for example, has ventured into very different businesses, and across stages. Founders tell they understood these two paths (venture capital VS taking strategic investment) are distinct, and both have certain advantages. Working with large players can bring in expertise, talent, infrastructure, customer acquisition, etc - and effectively de-risk a startup sooner. However, when it is pre-PMF, that may be of little help, as early-stage startups fail fast no matter what financing. Quite an important note (and Fractal lesson) is that it is a one-way street when a large equity package is locked by investors early. The founding team will be relying on this investor to deploy more. Cap table issues are one of the favourite VC topics to write about, and they run away quickly. Anyhow - it is early to tell on the overall pattern, and we have too few decisive success stories on both sides to make a strong argument. Here's an interesting pod on the venture studio model, share if you have a strong/interesting opinion on the topic, including an anonymous way.
---
rounds and capital
---
roleplay
---
founder's guide
Aurimas' sharing his struggles and learning as healthtech founder - appreciate this is a true battle! But it seems there are some dangerous dynamics. Grants can come in handy, yes, but they also major risk to focus on customers and products. Competitions.. some sure, but many? Experience VCs say they "never invest in teams that has won more awards than have customers".
Which marketers will survive AI? From Kieran Flanagan newsletter.
1. Lazy copy and paste marketers get replaced by AI (currently 60%)
2. Proactive copy and paste marketers need to move faster and add more value. AI will unfairly reward fast followers; laggards get crushed.
3. Original thinkers become even more valuable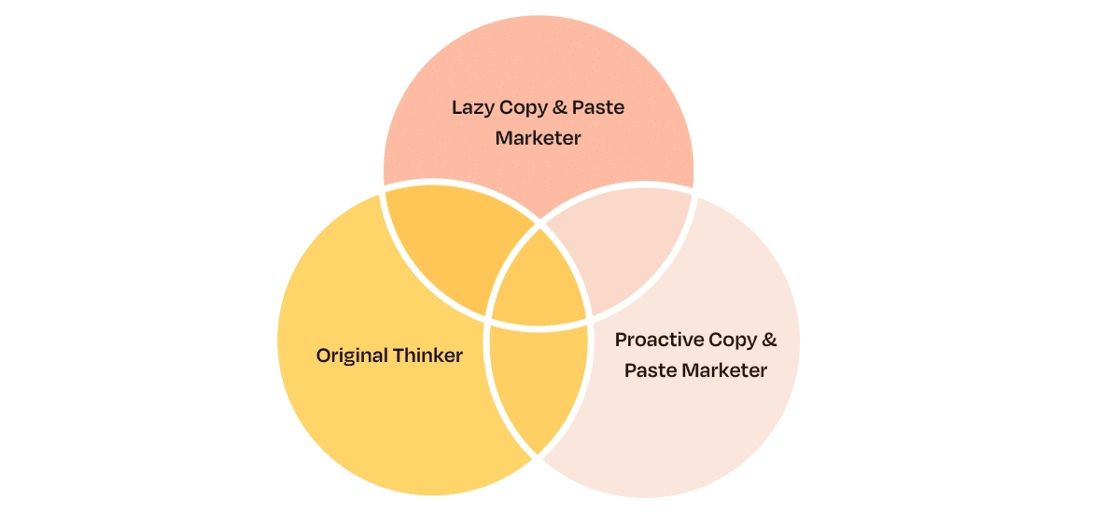 ---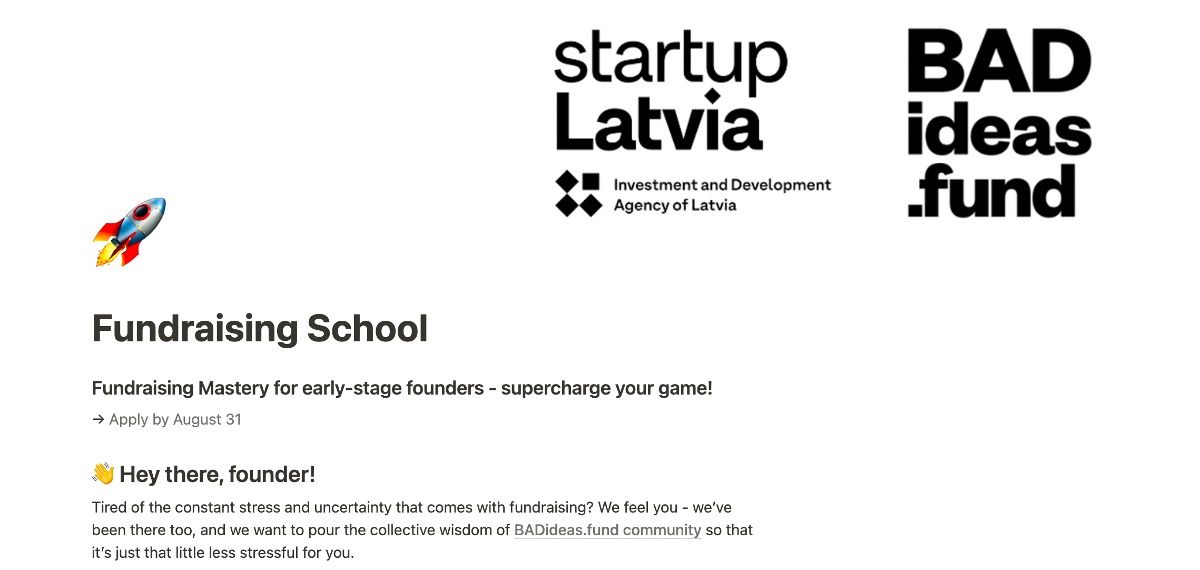 further insights
weekly question
(will share  to share next week)